Work and Play: Designing Homes and Offices
There's no question that designing a home and an office building are different. Knowing residential regulations and commercial building codes are imperative to an architect's everyday toolbox. Steve Shulfer, partner and CEO of Sketchworks, has designed both—and gives us the lowdown on how an architect approaches each type of project.
Q: What are the biggest differences in residential and commercial design?
Steve: We get asked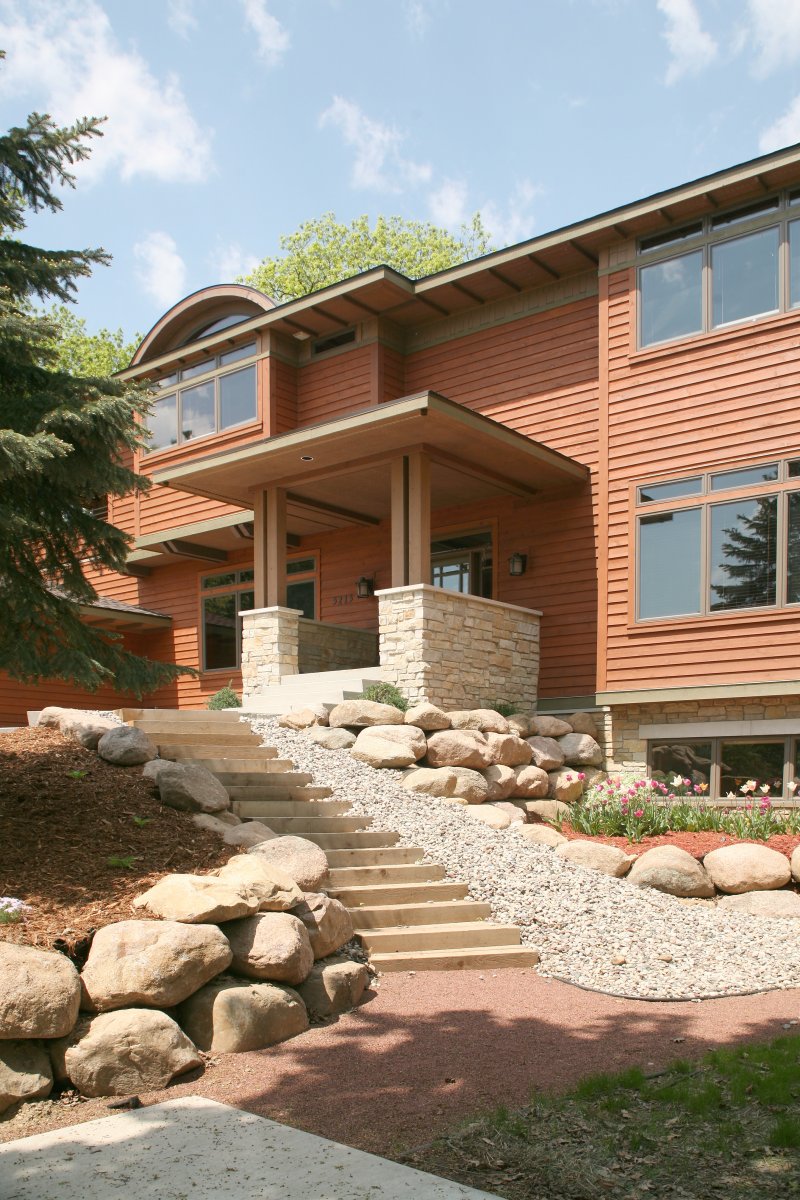 repeatedly at social functions, "So you're an architect. Do you design houses or commercial buildings?" While the answer is that we focus on commercial but we have a history in residential design, the question is very perceptive, as they are two very different strategies involved for these projects.
While all architectural design should consider factors such as spatial proportions, use adjacencies, flow, function, cost and aesthetics, the differences between residential design and commercial are many. The building codes are very different. While rooted in the same cause of ensuring life safety, the codes for residential versus commercial generally require a slightly different expertise. Structural, HVAC and especially handicap accessibility require a very different sort of analysis with each.
Residential design is an extremely personal experience for the owner. This is the space that they live in, that their kids grow up in, that they entertain friends and family in, and of course that they commit a large portion of their personal financial future in. Oftentimes the homeowner will build one house in their life, and this is the opportunity to get it right. As such, the architect needs to be attentive to their personal circumstances and really understand how the homeowner works, relaxes, and entertains themselves and others, then apply the best design to the home.
Commercial design often seeks to generate the best return on investment. Don't confuse this with being the most cost effective, however! The investment needs to be broader than just the contractor's bid. Wise commercial building owners recognize that investing in equipment or staff resources pays great dividends, and one of the ways that is performed is in the space that they work in.
Q: Can you think of a commercial client you've worked with that knocked it out of the park in their building design?
Steve: Electronic Theatre Controls (ETC) in Middleton is one of many examples of clients that push for quality design in order to give their staff the best work environment, fostering creativity and comfort. The inside of their headquarters is fashioned like lower Manhattan in the 1940s, with building facades and lighting. The theme is based off of Edward Hopper's famous "Nighthawks" painting of a New York City diner. Be it function or form, every decision is made with the idea of making the workplace somewhere that ETC's staff enjoys coming to. It is efficient, functional, and aesthetically pleasing.